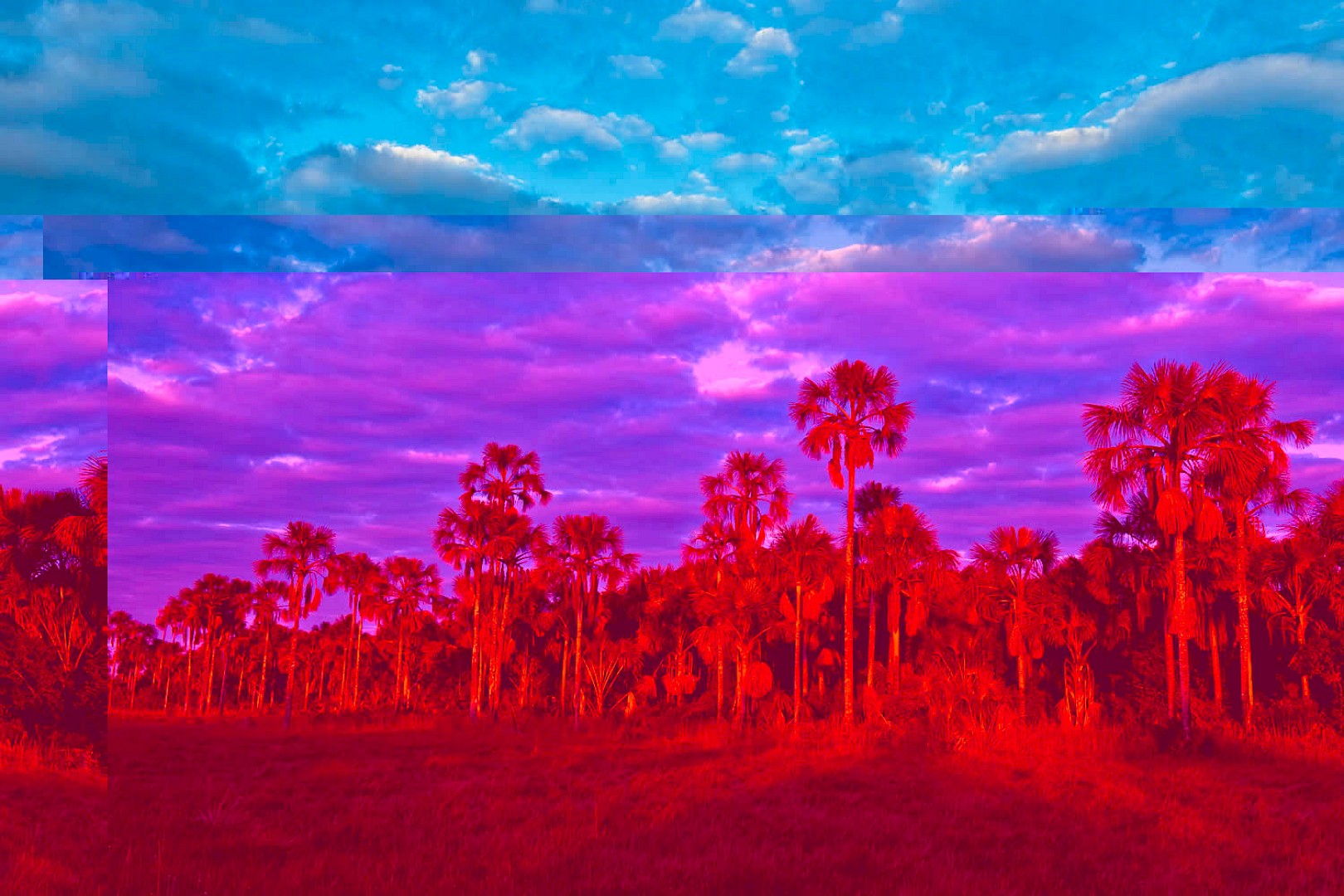 Brazil : System Error (#elenão)
Transatlántica
---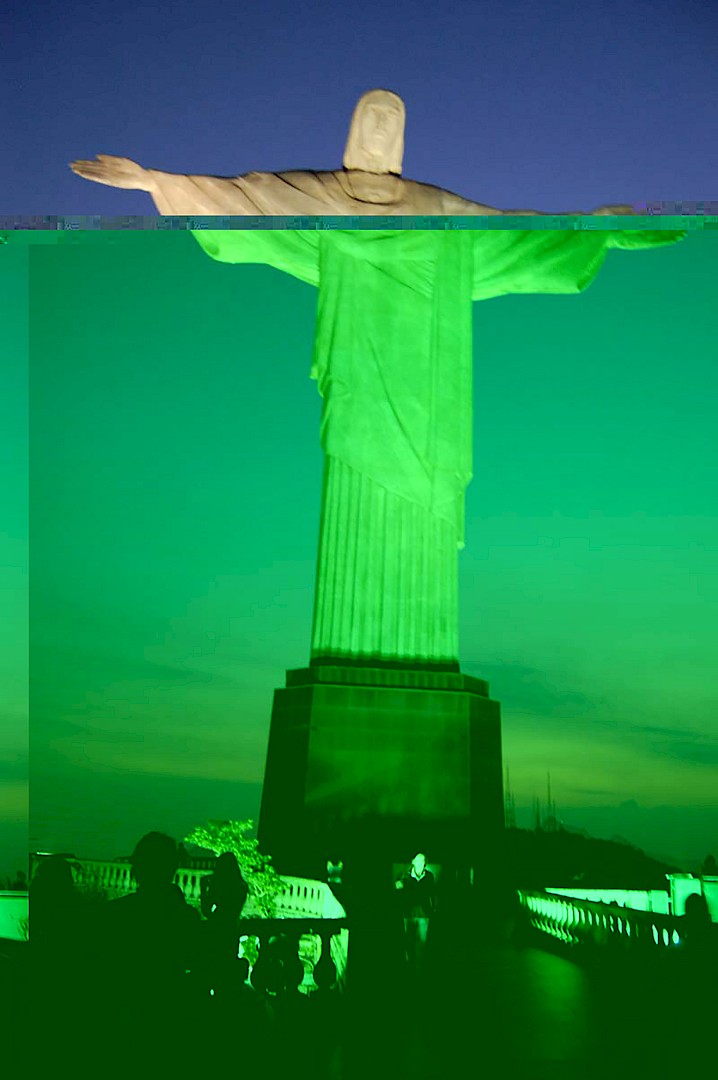 "The goal is to the guy open his mouth. The guy must be broken to open his mouth." 
[about torture]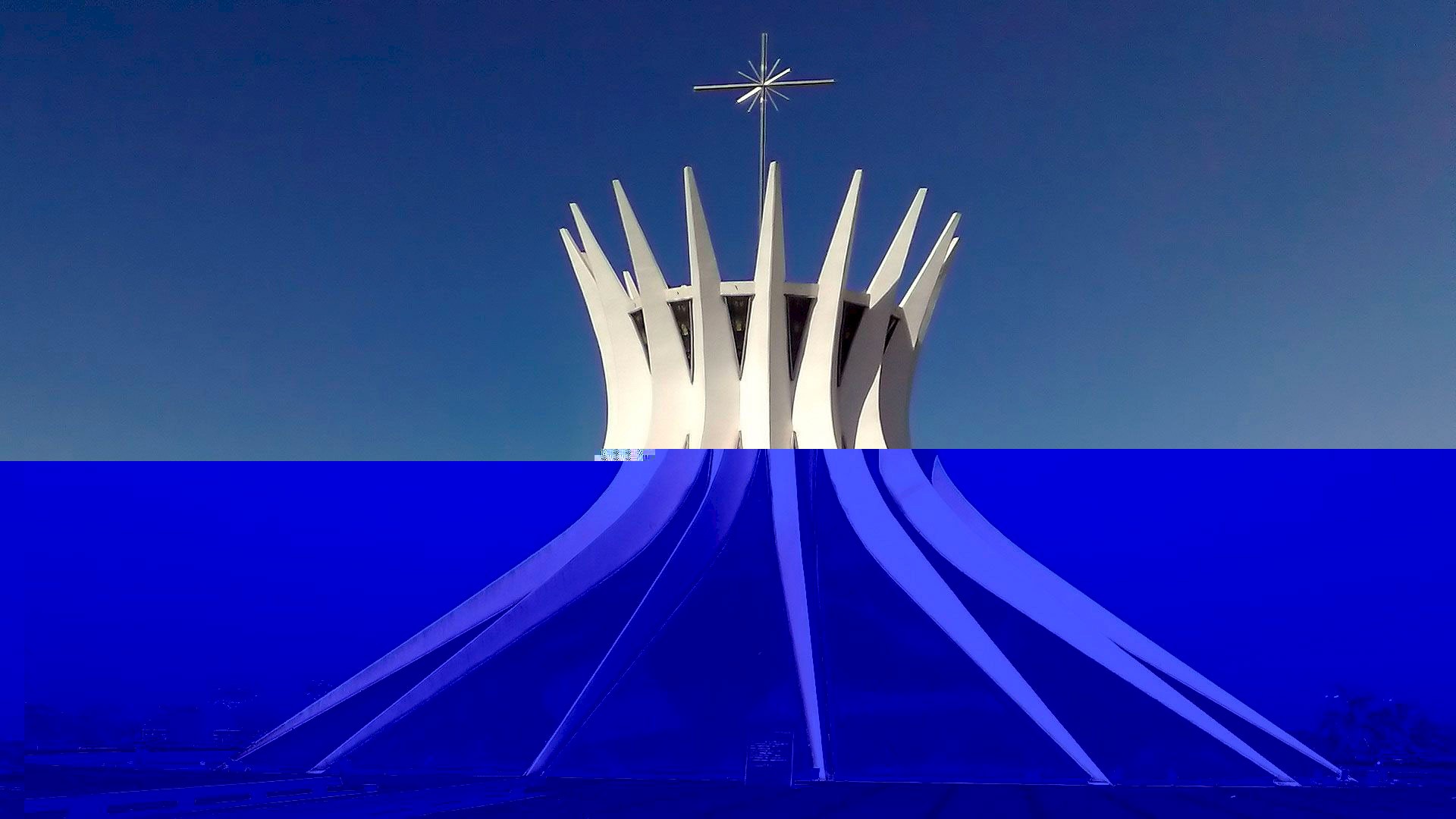 "If I become President, there will not be a centimeter demarcated for indigenous reservations."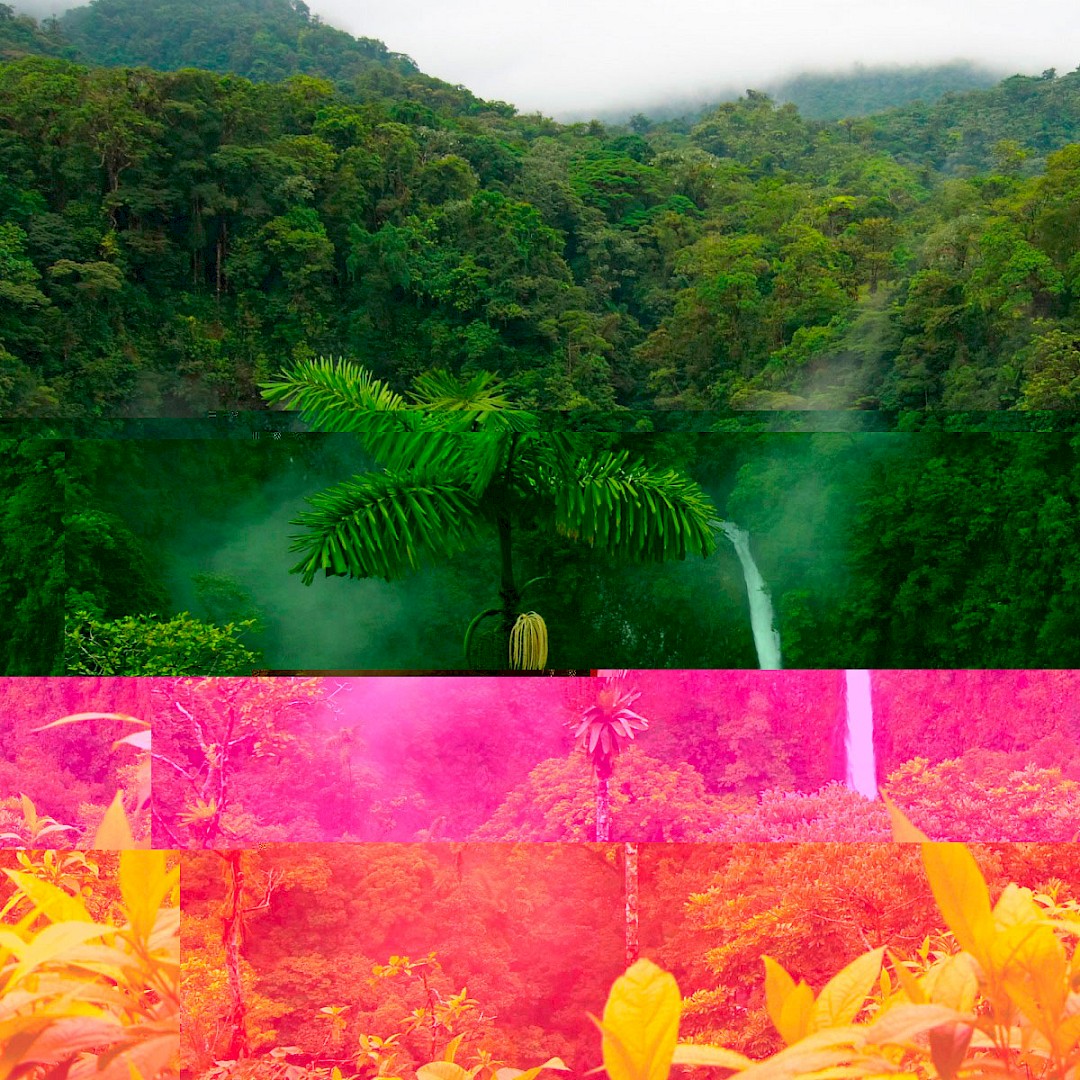 "THIS GUY IS AN INDIAN WHO IS FREE HERE IN BRASILIA, HE CAME BY PLANE, IN A LITTLE WHILE HE'S GOING TO HAVE HIS PORK CHOPS, SOME BEER, MOST LIKELY SOME WHISKEY, AND MAYBE EVEN CALL SOMEONE TO HAVE A GOOD NIGHT. AND THIS INDIAN HAS COME HERE TO TALK ABOUT NATIVE RESERVES. HE SHOULD BE EATING GRASS OUTSIDE HERE, TO GET IN TOUCH WITH HIS ORIGINS."
[Speaking of a Sateré-Mawé leader during a Chamber of Deputies hearing on indigenous issues.]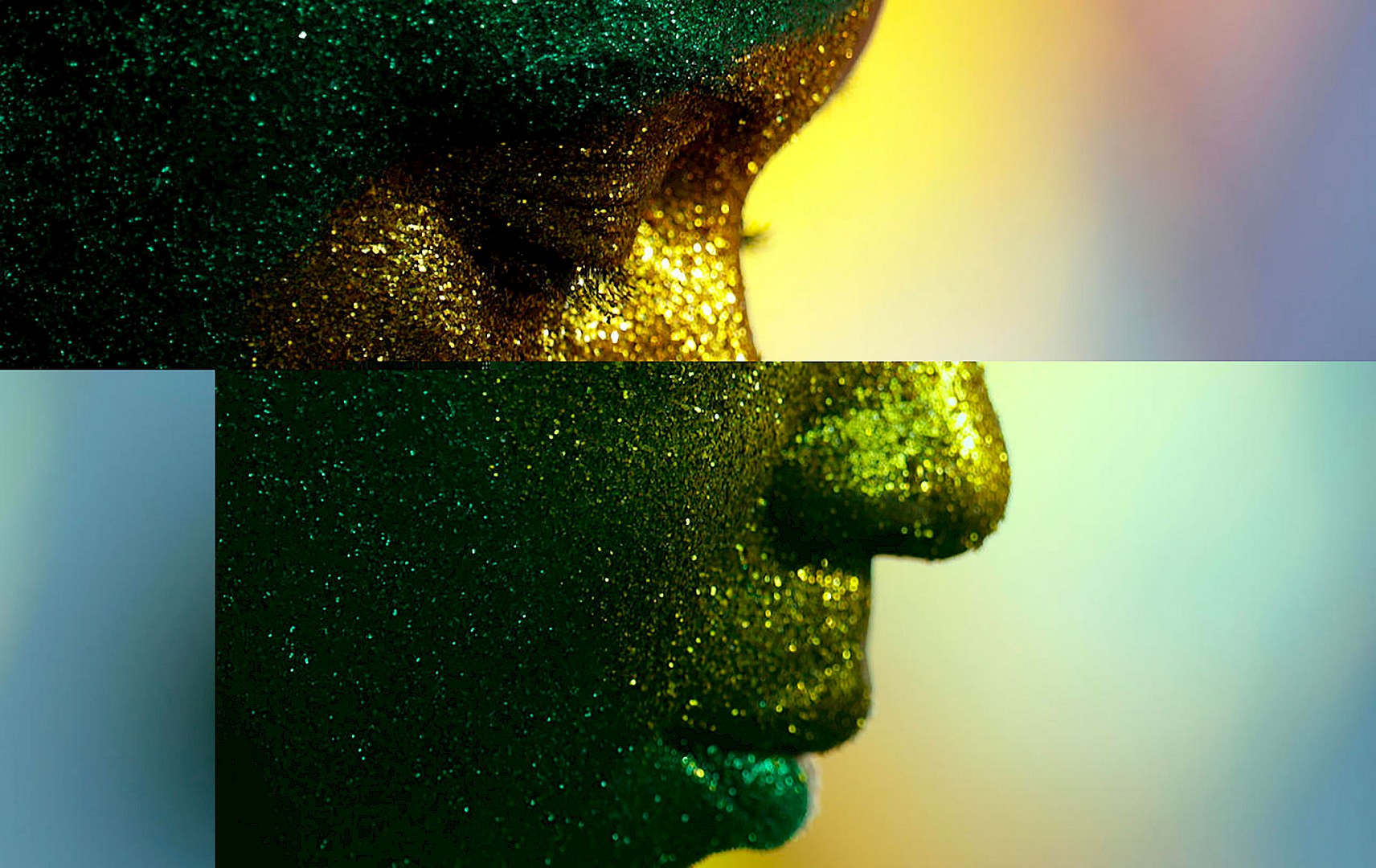 "We're going to shoot all the PT [Workers Party] supporters in Acre. As they like so much Venezuela, they should go there."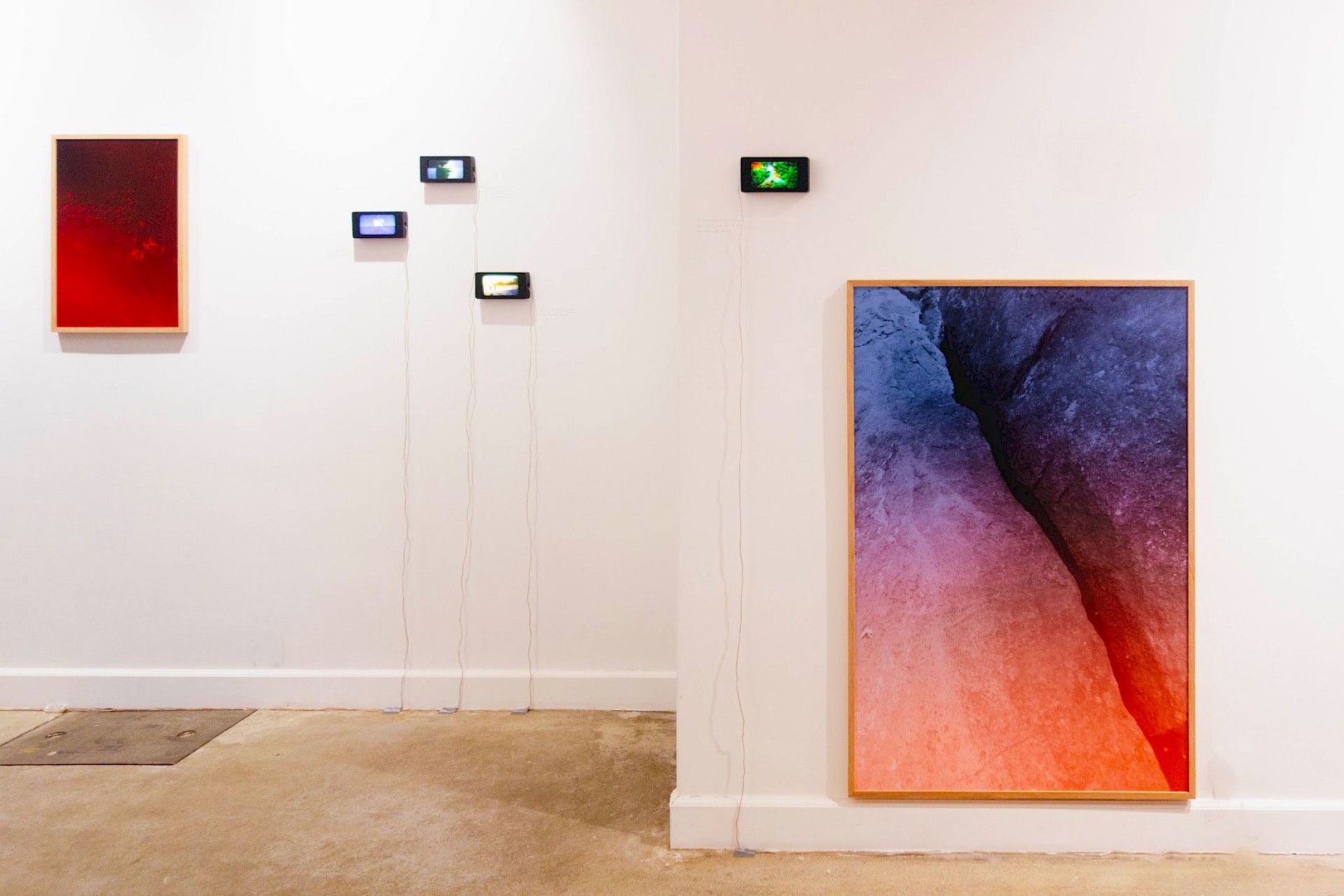 Brazil : System Error, Exhibition view, Caroline O'Breen gallery, 2020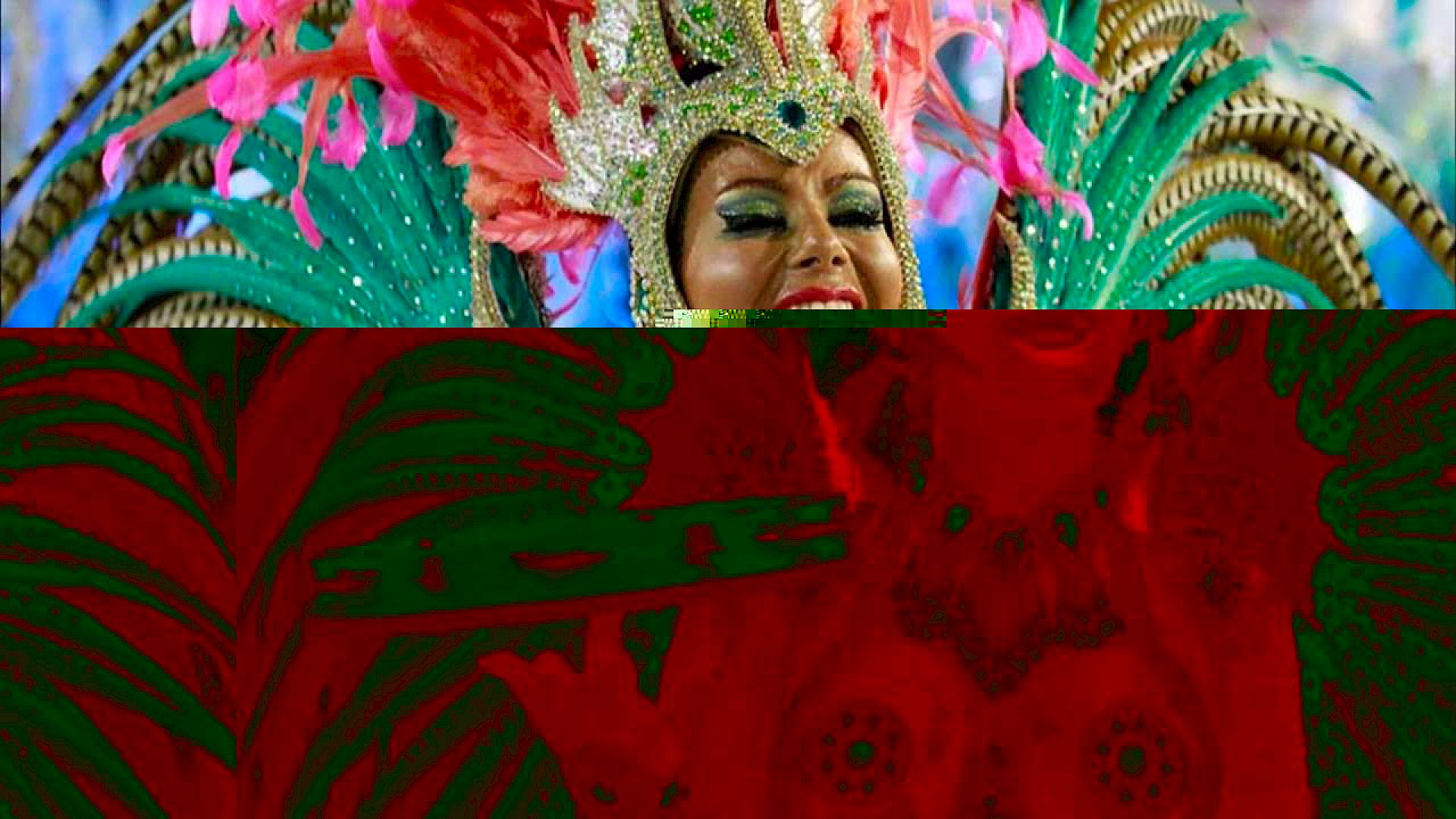 "I have five children. There were four men, on the fifth I got weak and a woman came out."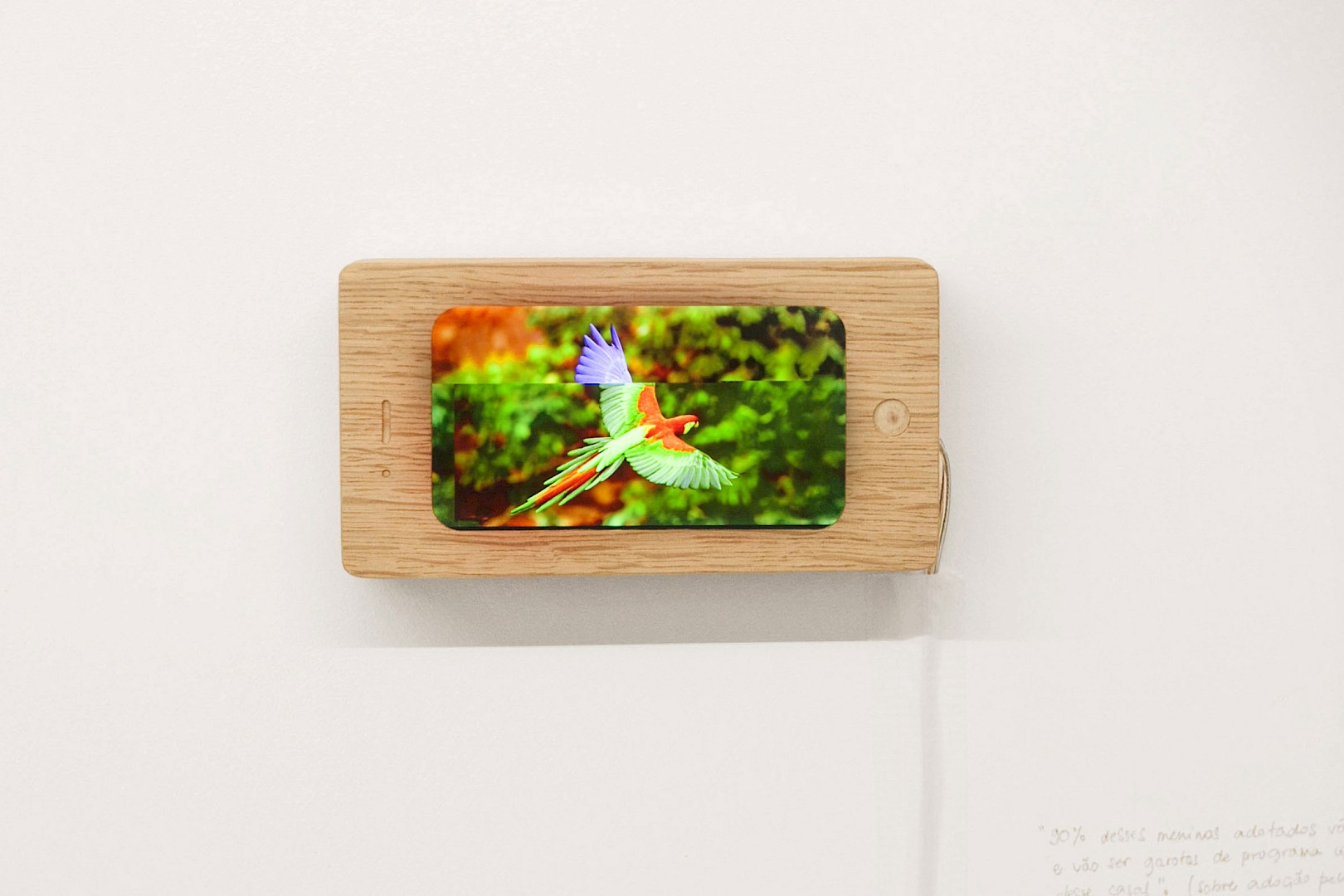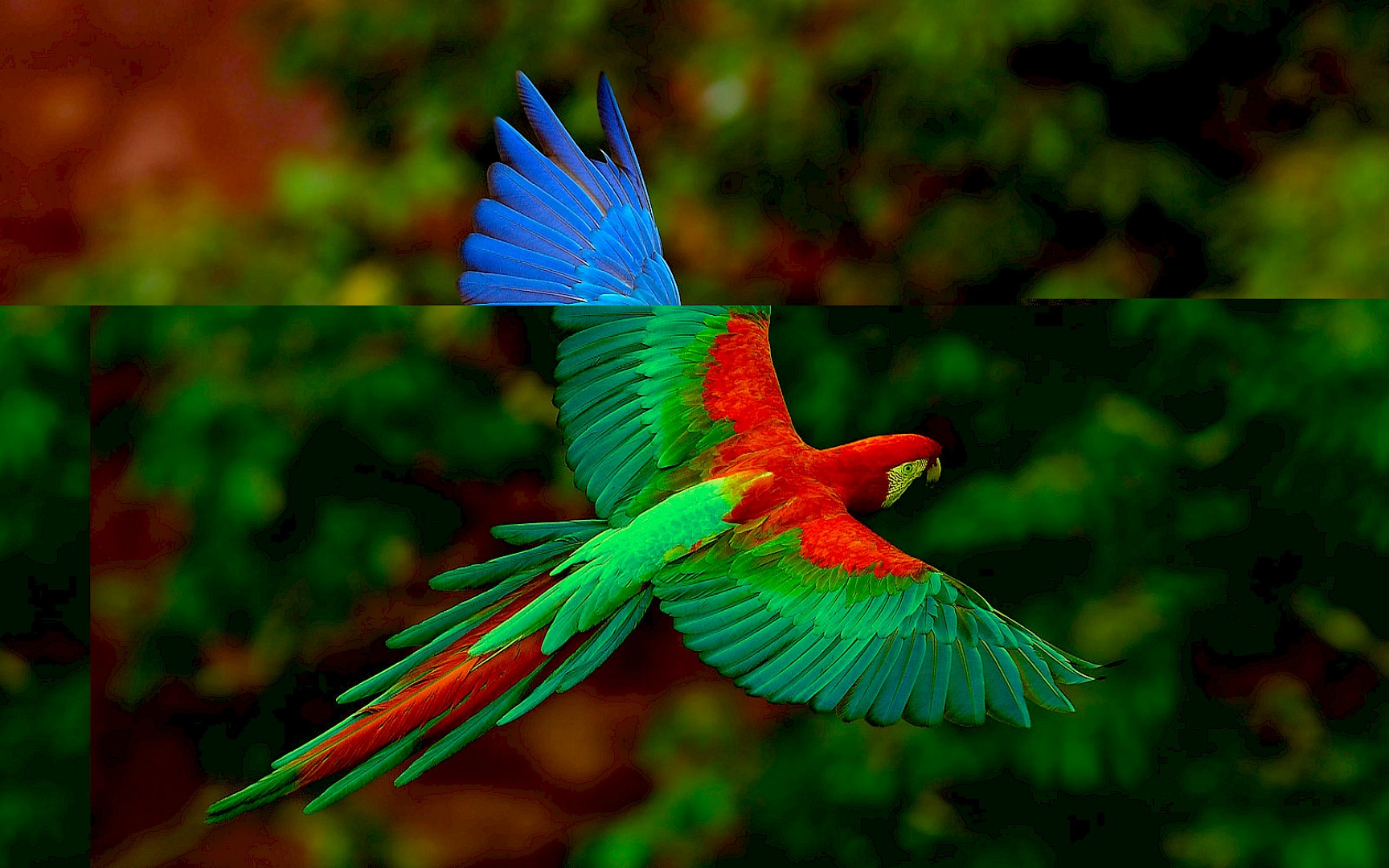 "A child adopted by a gay couple has a 90% chance of also becoming gay and a male prostitute."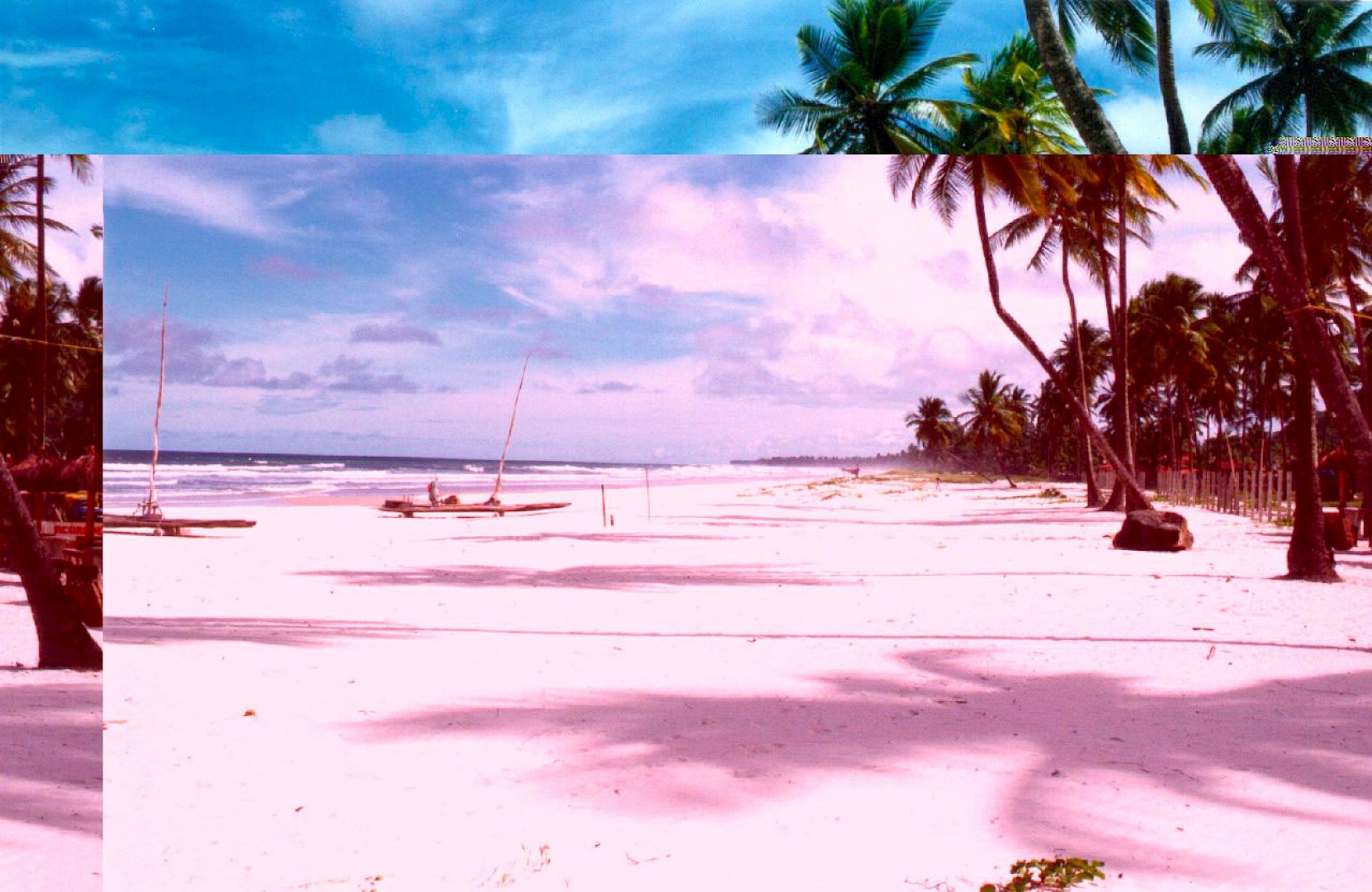 "The next steps are the adoption of children and the legalization of pedophilia."
[about gay marriage]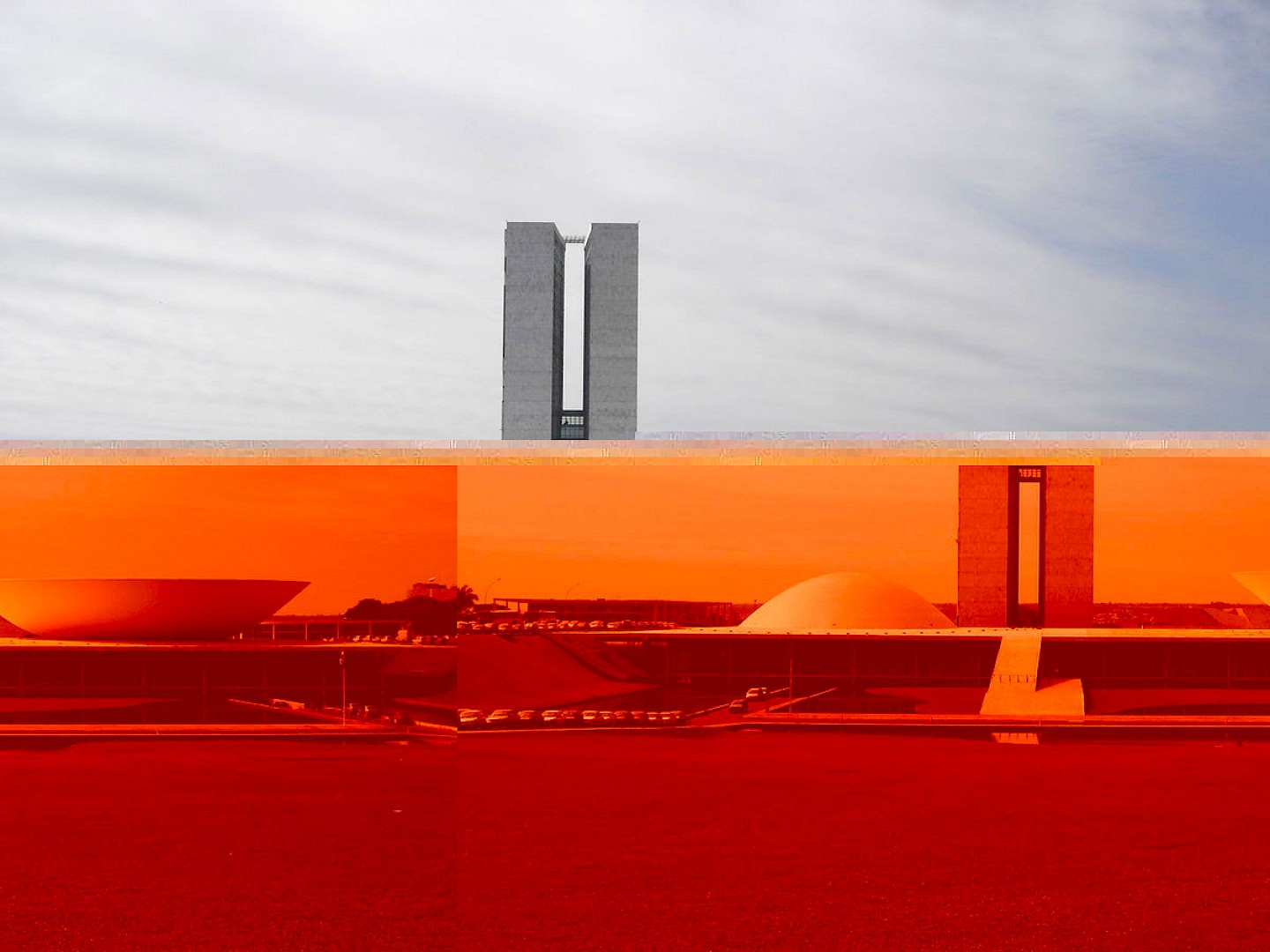 "The scum of the world is arriving in Brazil, as if we didn't have enough problems to solve."
[About Senegalese, Haitians, Iranians, Bolivians and Syrians]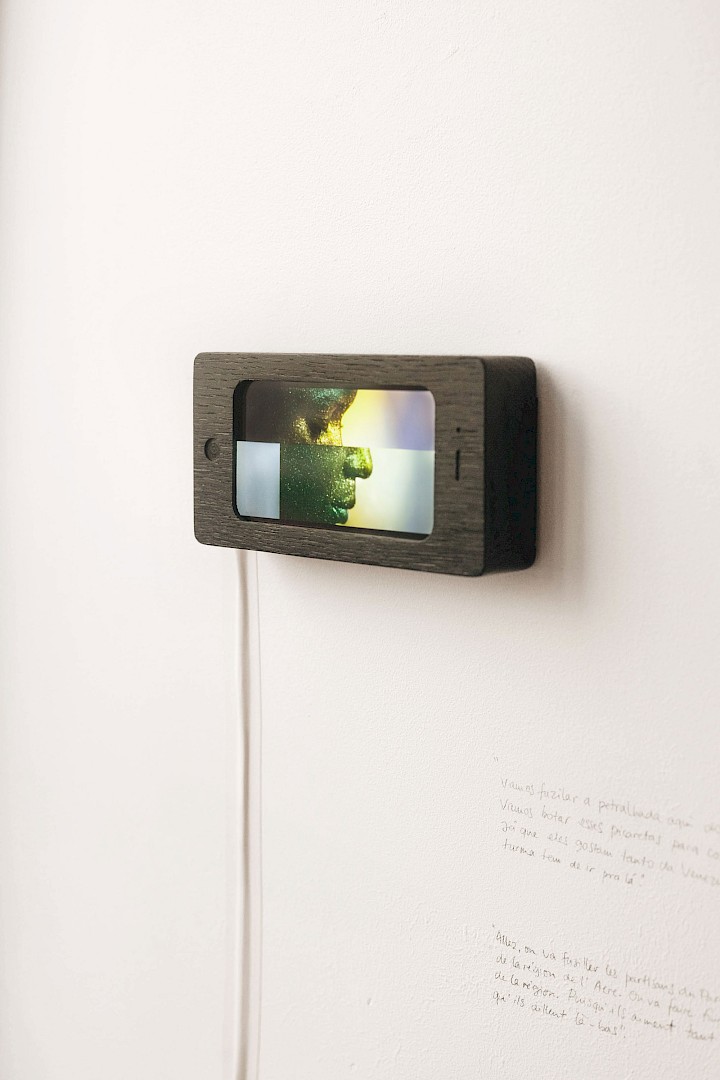 Brazil : System Error, lightbox (Duratrans backlit film, oak wood, LED, museum glass)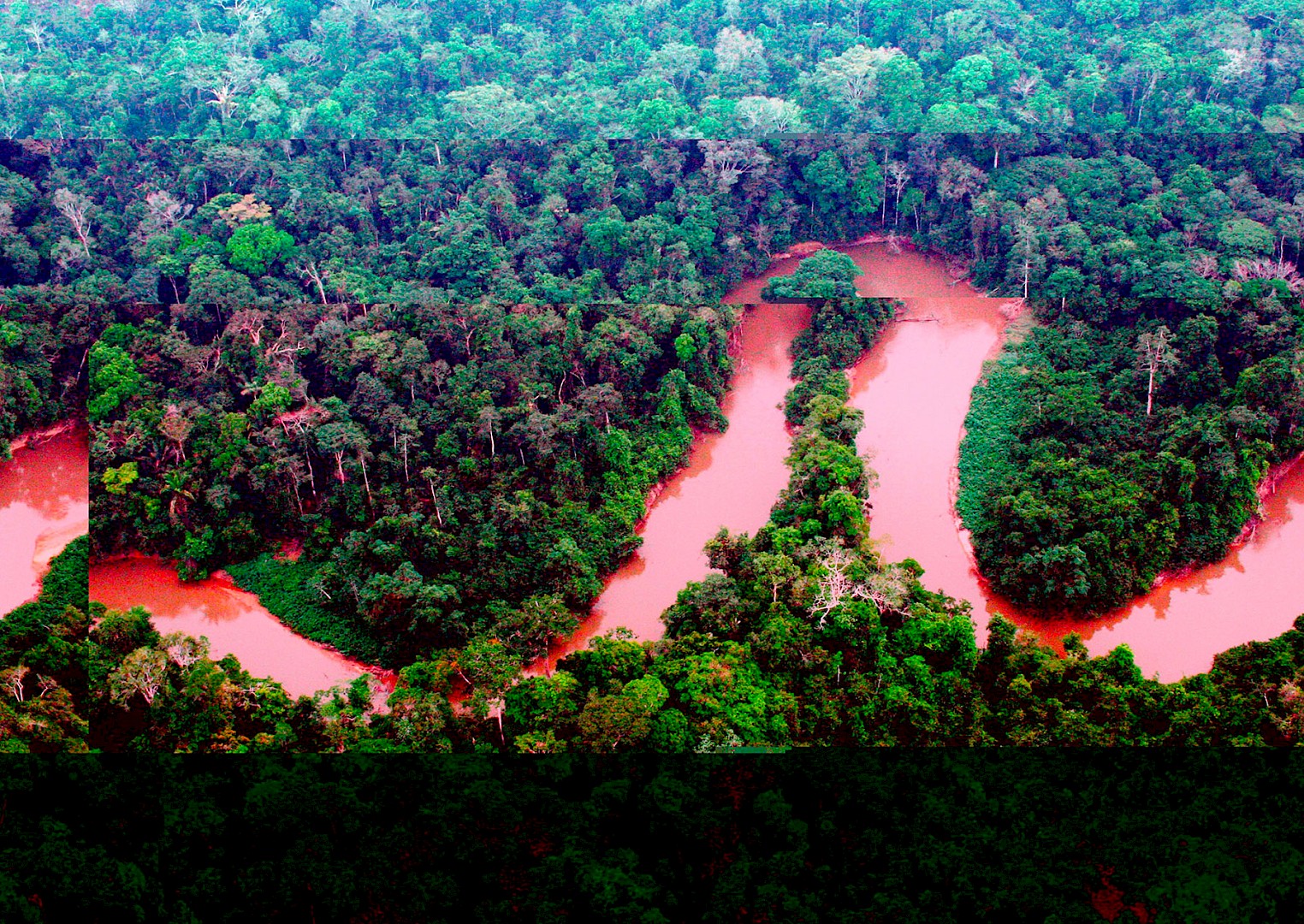 "It's already burned down, what do you want me to do about it?"
[about the fire that destroyed Rio Museum]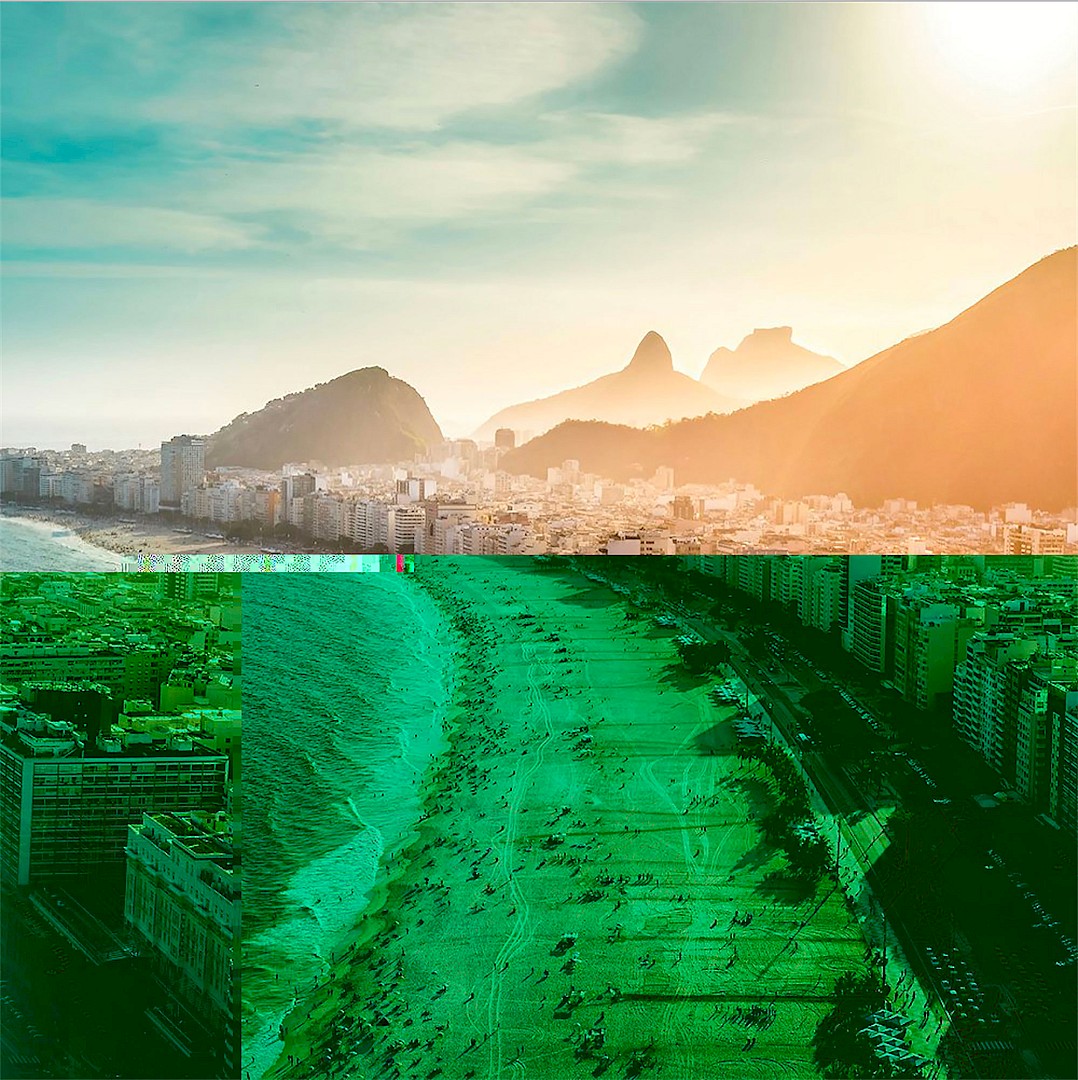 "Go back to the zoo, there is where you belong to. Go back home."
[to Black militants]
"Pinochet should have killed more people."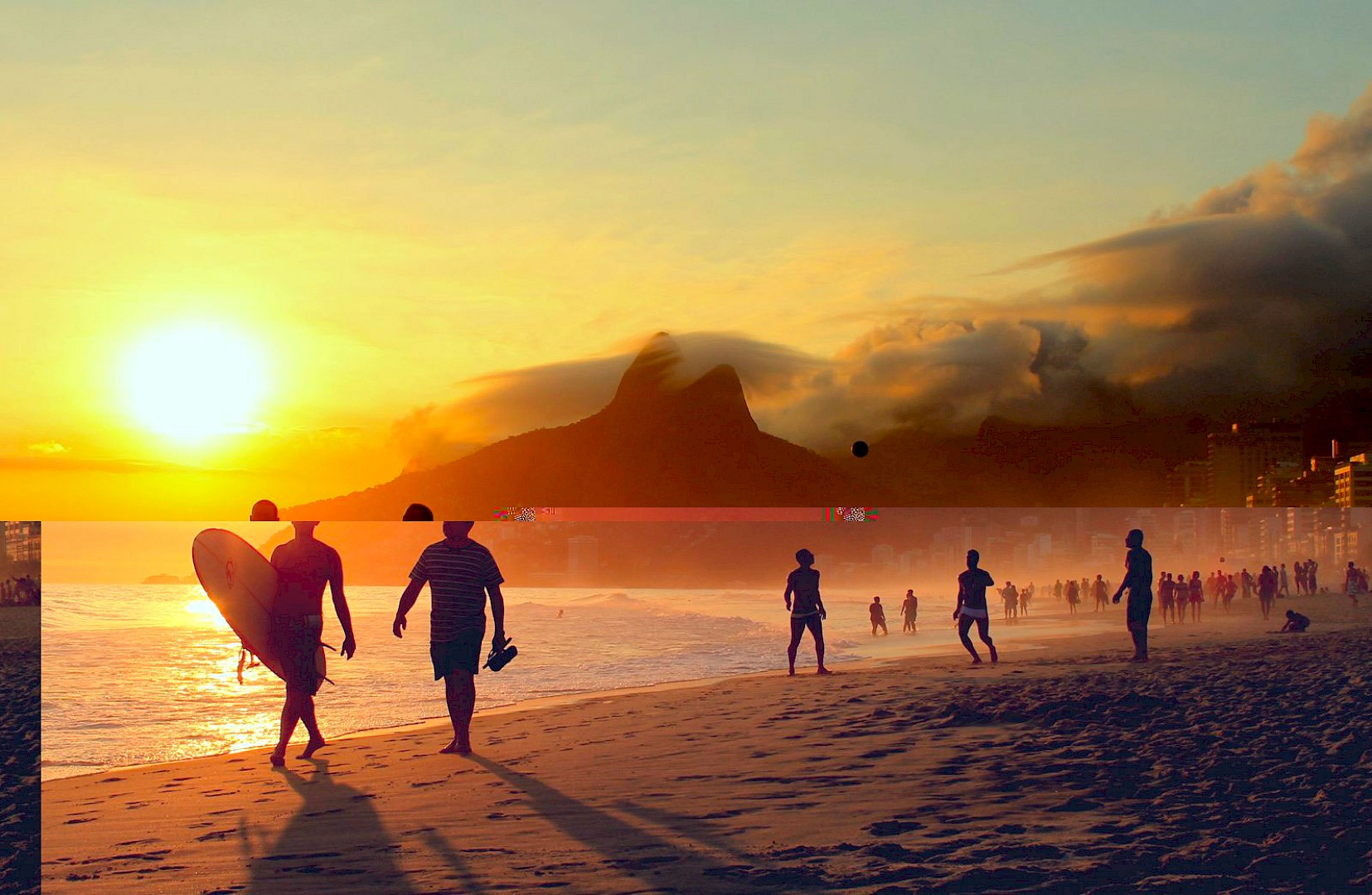 "If one's son begins acting kind of gay, then when he is spanked he'll change his behavior."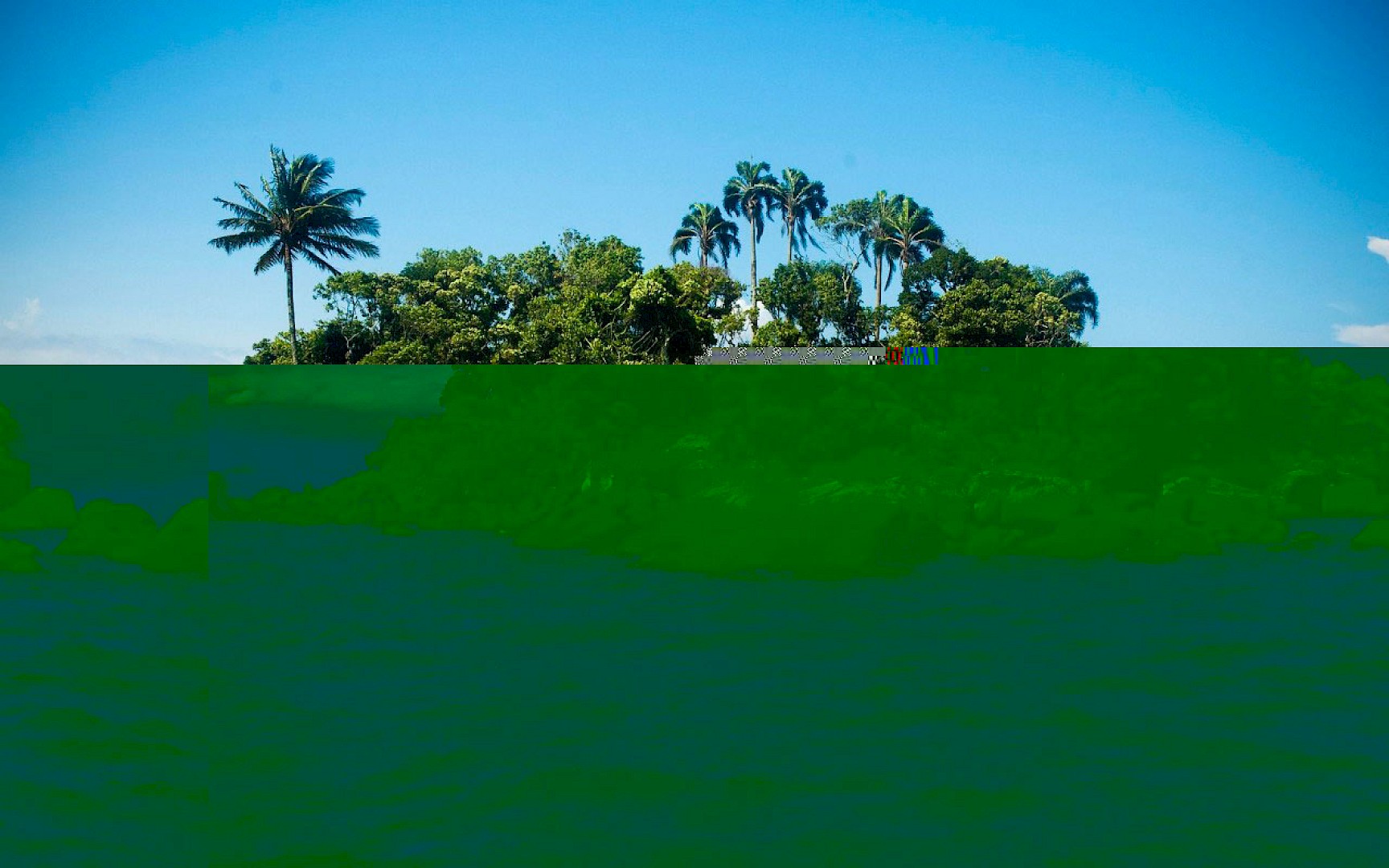 "If a gay couple came to live in my building, my property will lose value. If they walk around holding hands, kissing, it will lose value!"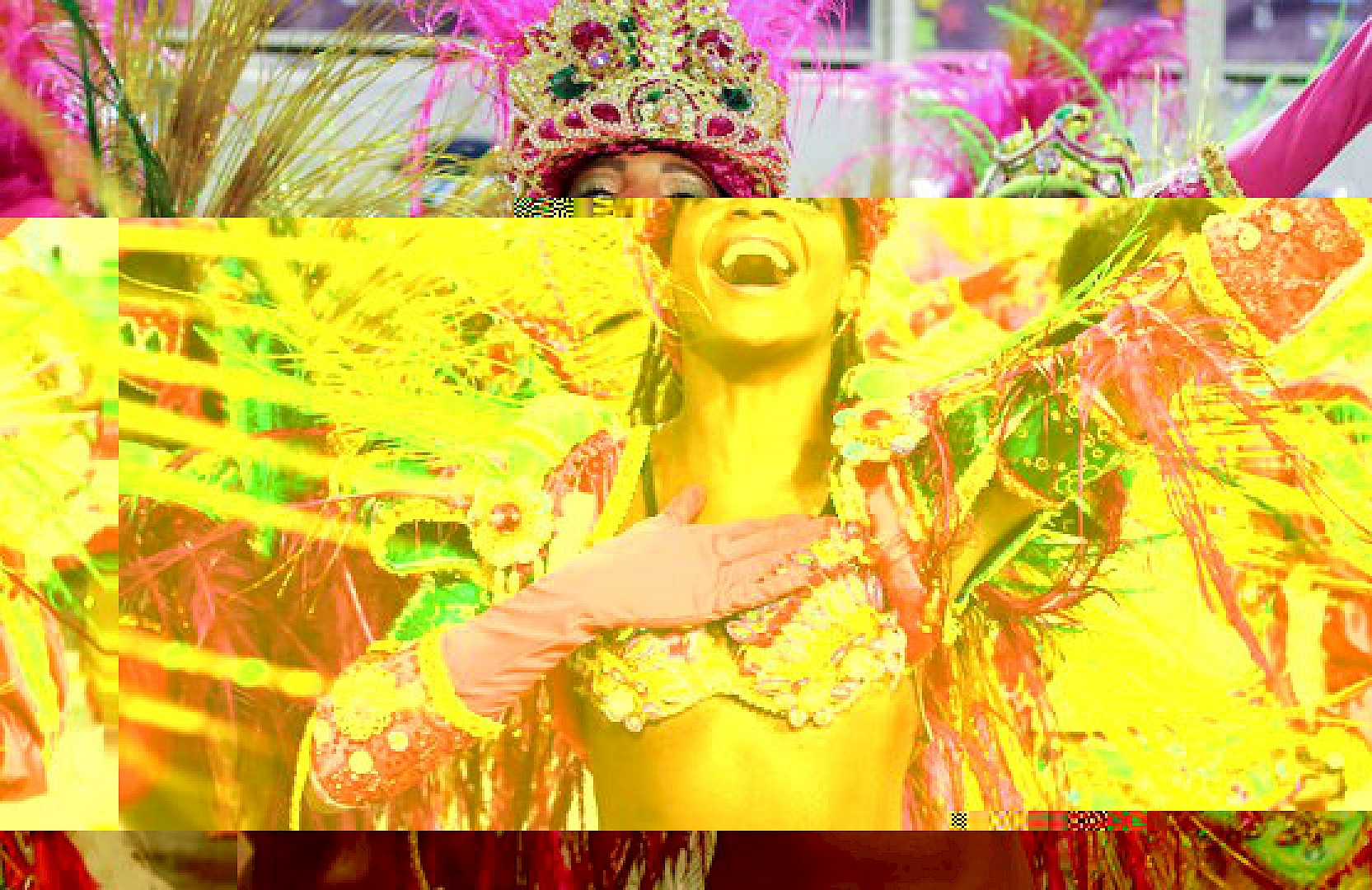 "During the dictatorship, they should have shot 30,000 corrupt people, starting with the [then] President Fernando Henrique Cardoso, which would have been a great gain for the nation."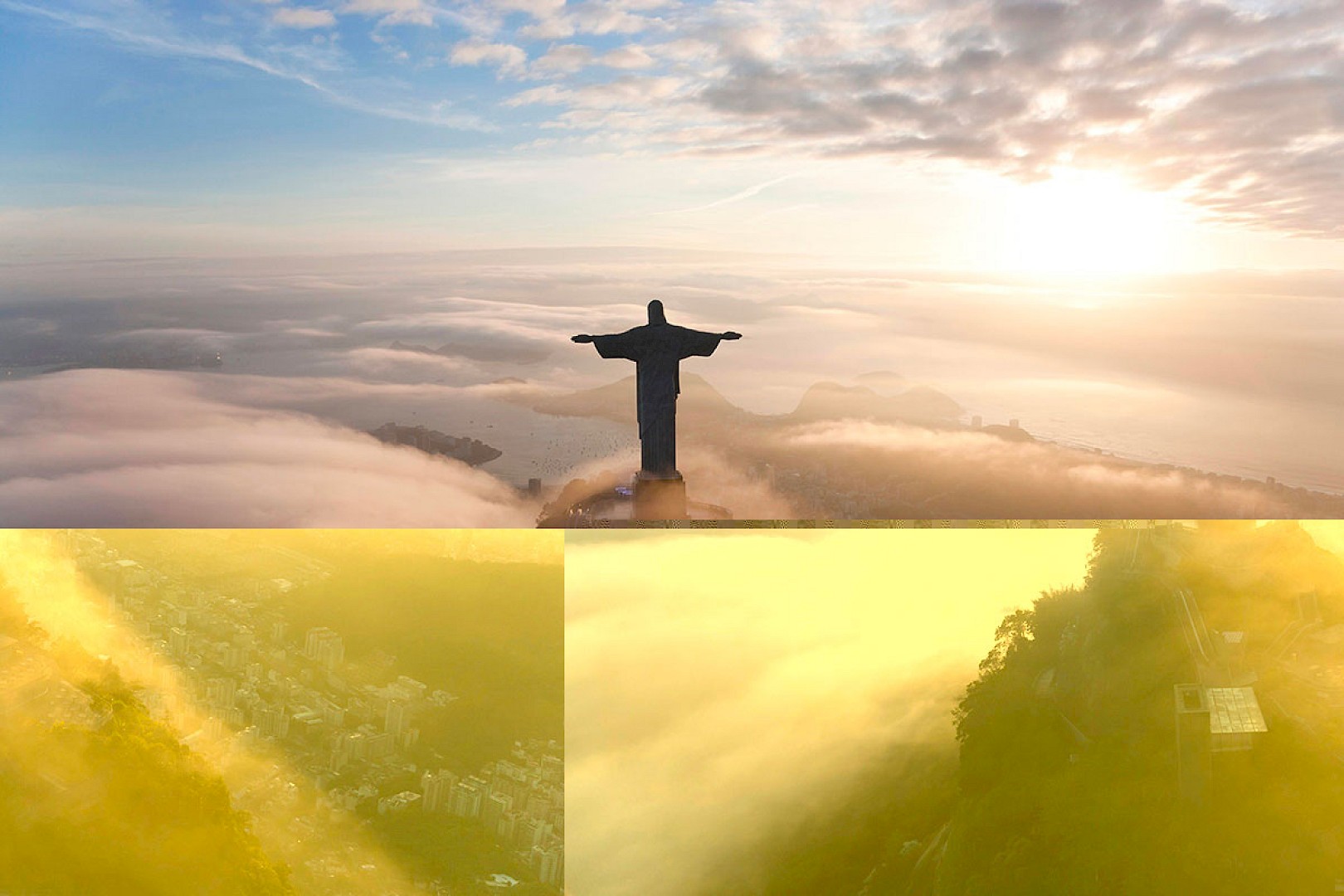 "I won't rape you because you don't deserve it."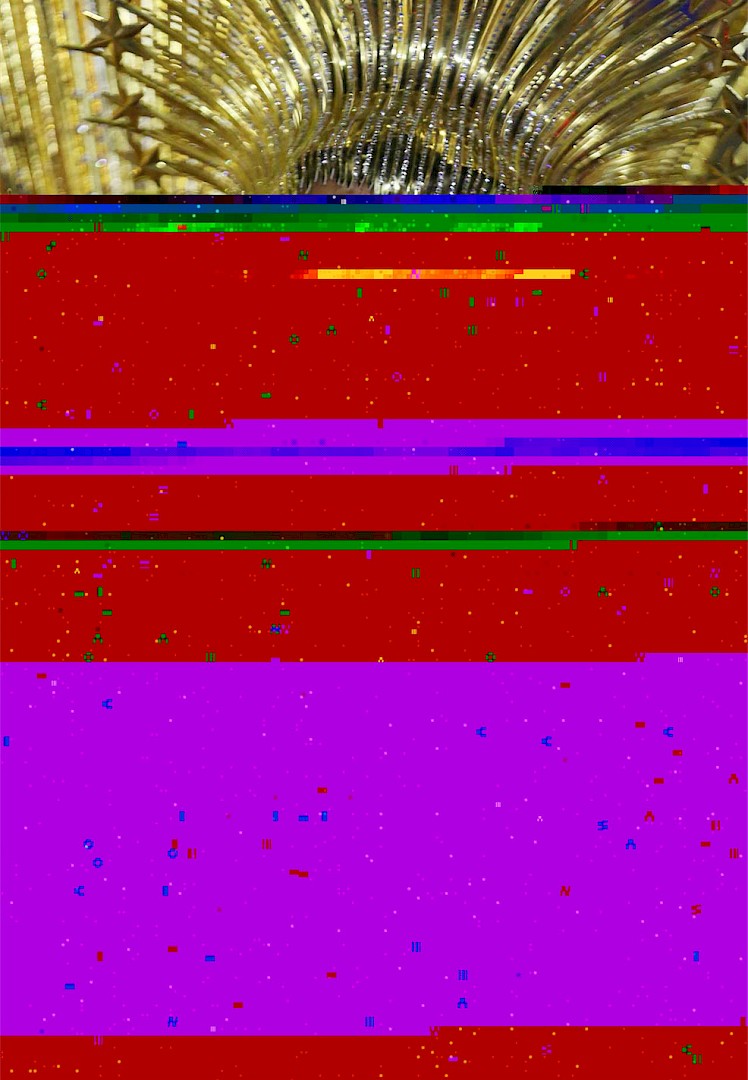 "I would be incapable of loving a homosexual child. I'm not going to act like a hypocrite here: I'd rather have my son die in an accident than show up with some mustachioed guy. For me, he would have died."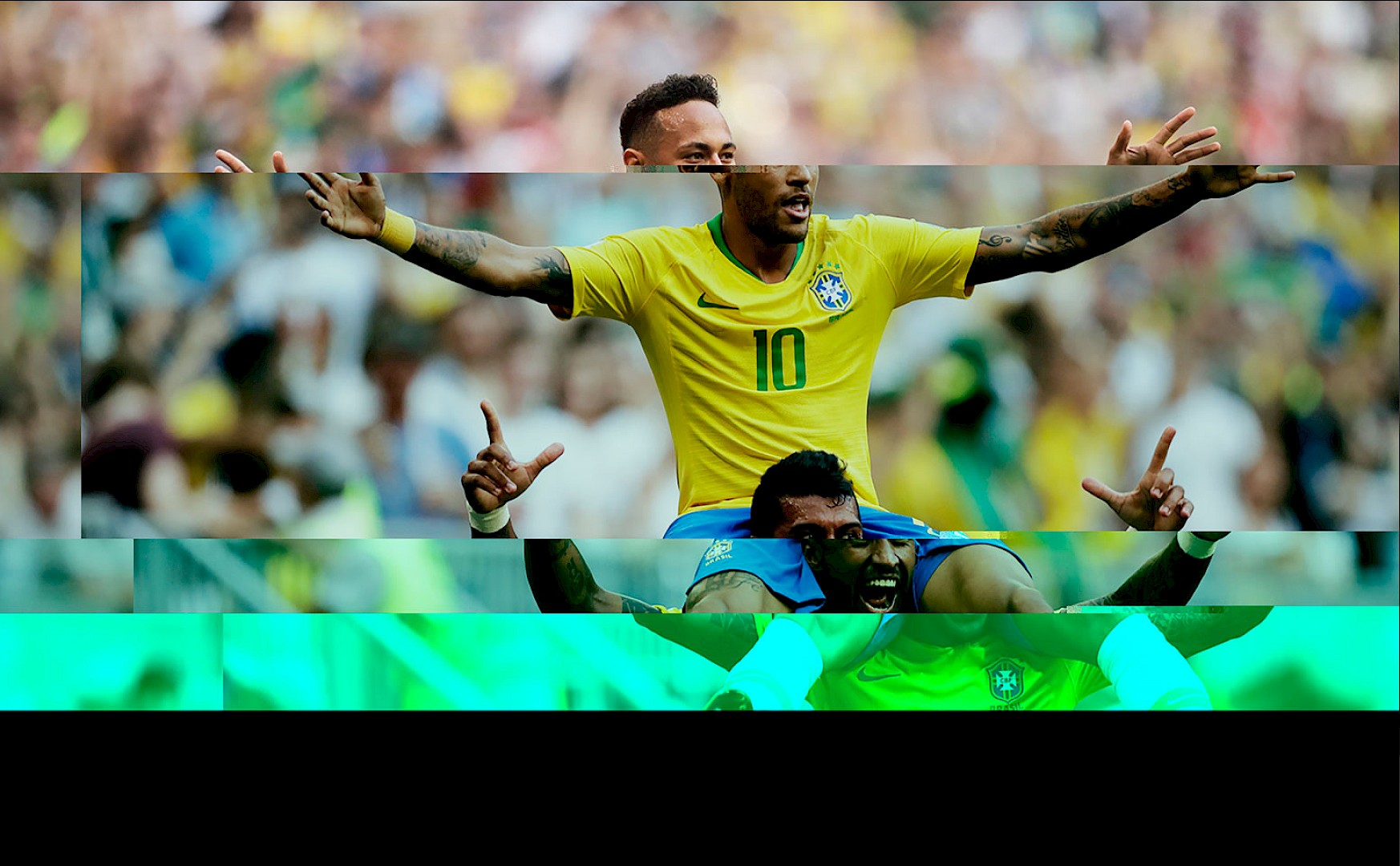 "With us [in office], there will be no such human rights politicking. These bandits will die, because we will not send resources from the government to them. Instead of peace, these NGOs do a disservice to our Brazil."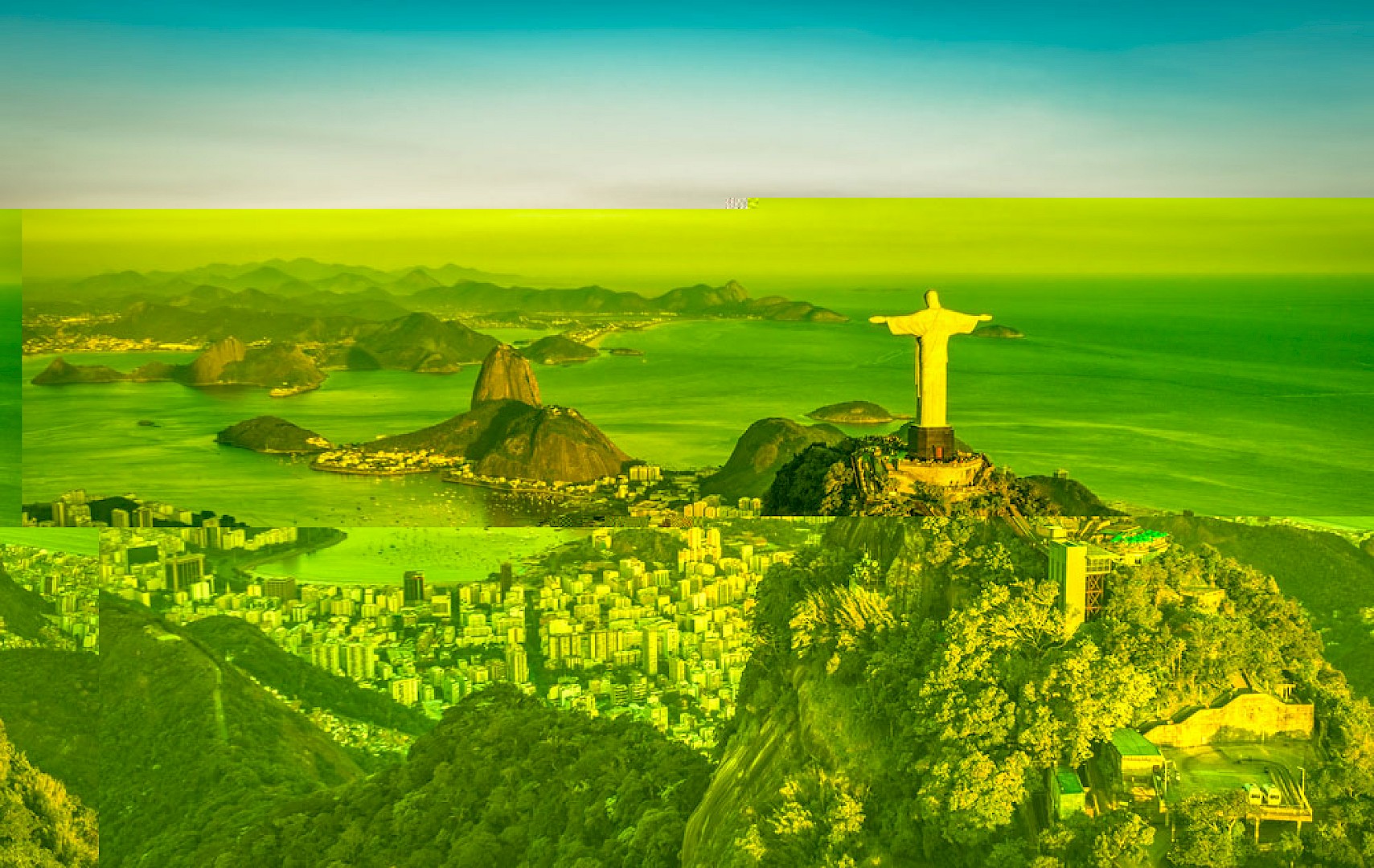 "I wouldn't hire them [women] with the same salary. But there are many women who are competent."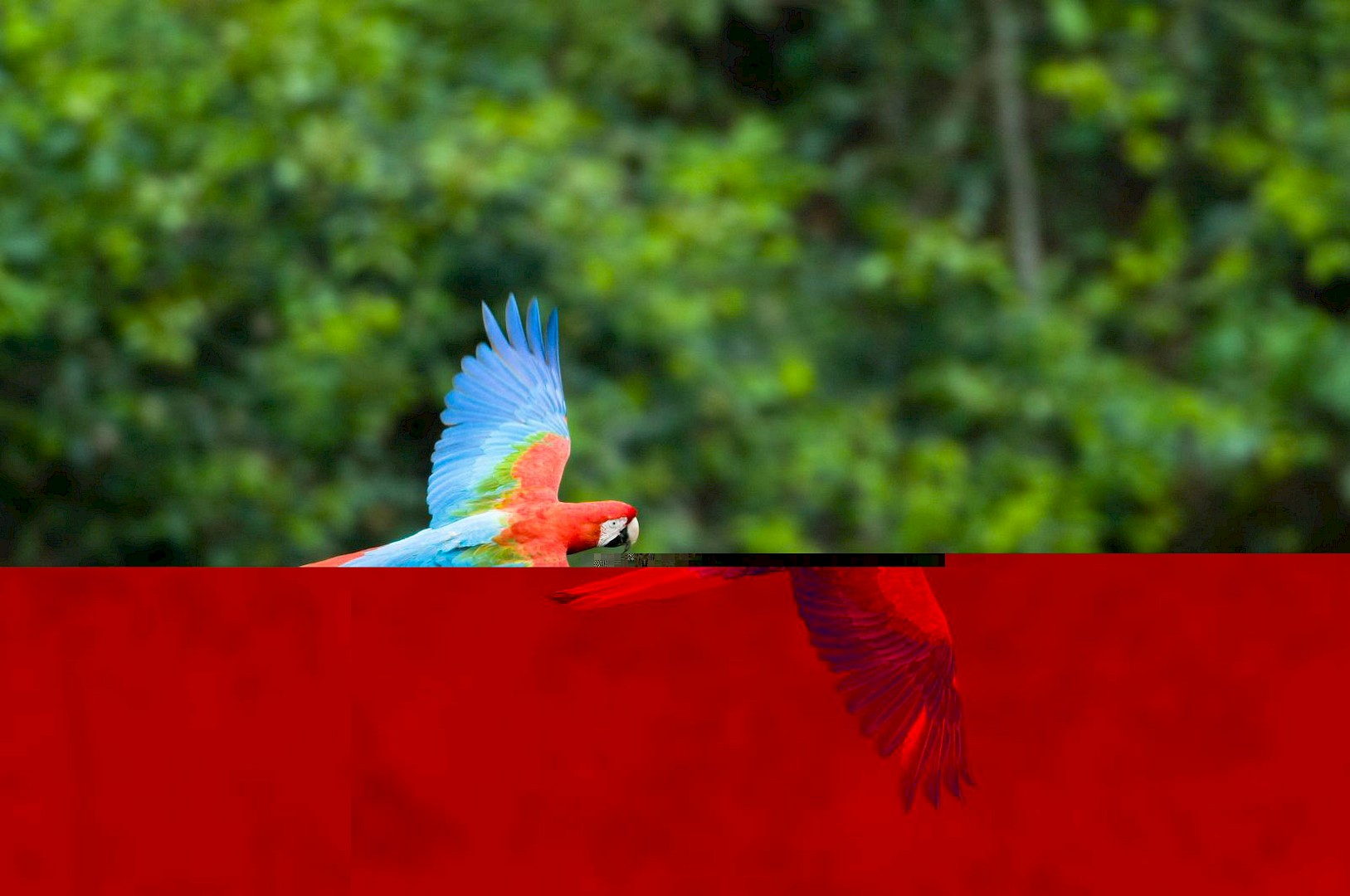 "IT SADDENS ME TO SEE THE ENTREPRENEURIAL WORLD IN BRAZIL, BECAUSE IT'S A MISFORTUNE TO BE A BOSS IN OUR COUNTRY, WITH SO MANY LABOR LAWS. BETWEEN A MAN AND A YOUNG WOMAN, WHAT WILL THE ENTREPRENEUR THINK? 'DAMN, THIS WOMAN'S GOT A RING ON HER FINGER, SHE'LL BE PREGNANT SOON, SHE'LL BE ON MATERNITY LEAVE FOR SIX MONTHS...' WHO'S GOING TO PAY THE BILL? THE EMPLOYER. IN THE END IT'S DEDUCTED FROM SOCIAL SECURITY BUT THE WORK RYTHM IS BROKEN. AND WHEN SHE RETURNS, SHE'LL TAKE A MONTH-LONG VACATION. IN THE END, SHE WORKS FIVE MONTHS IN ONE YEAR."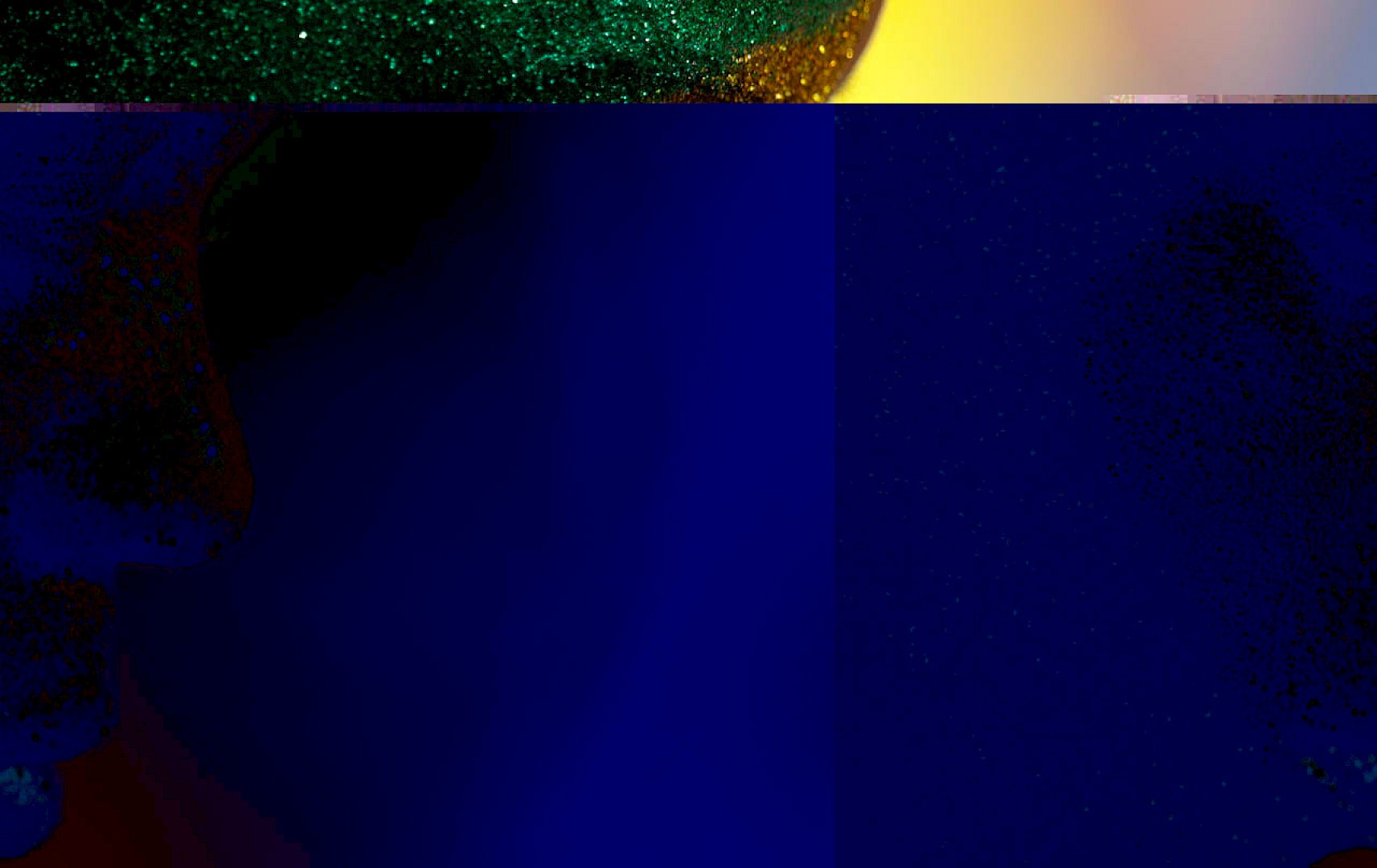 "I was at a quilombo. The slightest afrodescendant weighed 7 arrobas [230 pounds]. They don't do anything. I don't think they even serve for procreation anymore."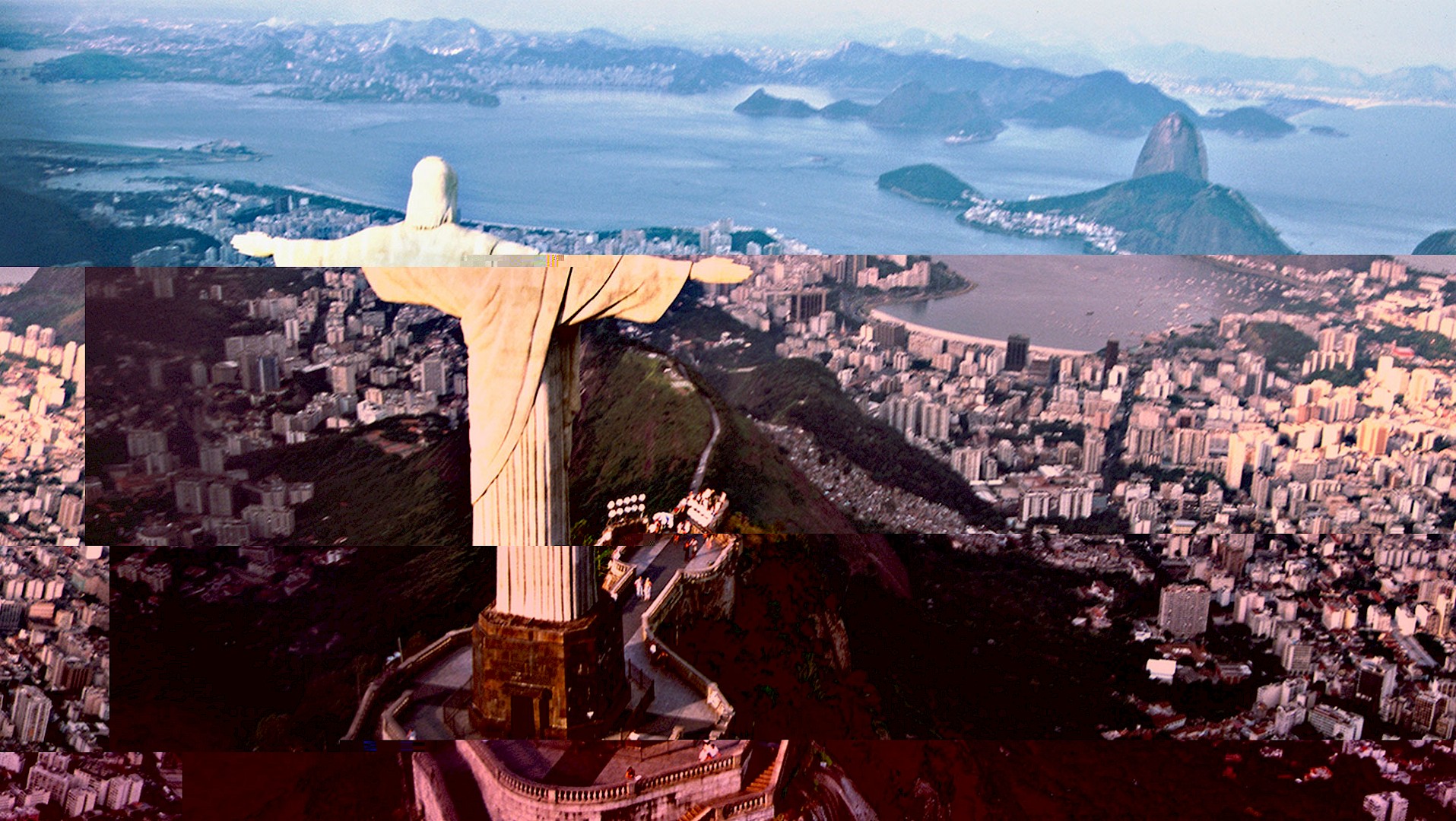 "We can't fling our doors open wide for [everybody] to just come. Brazil is going to become a madhouse."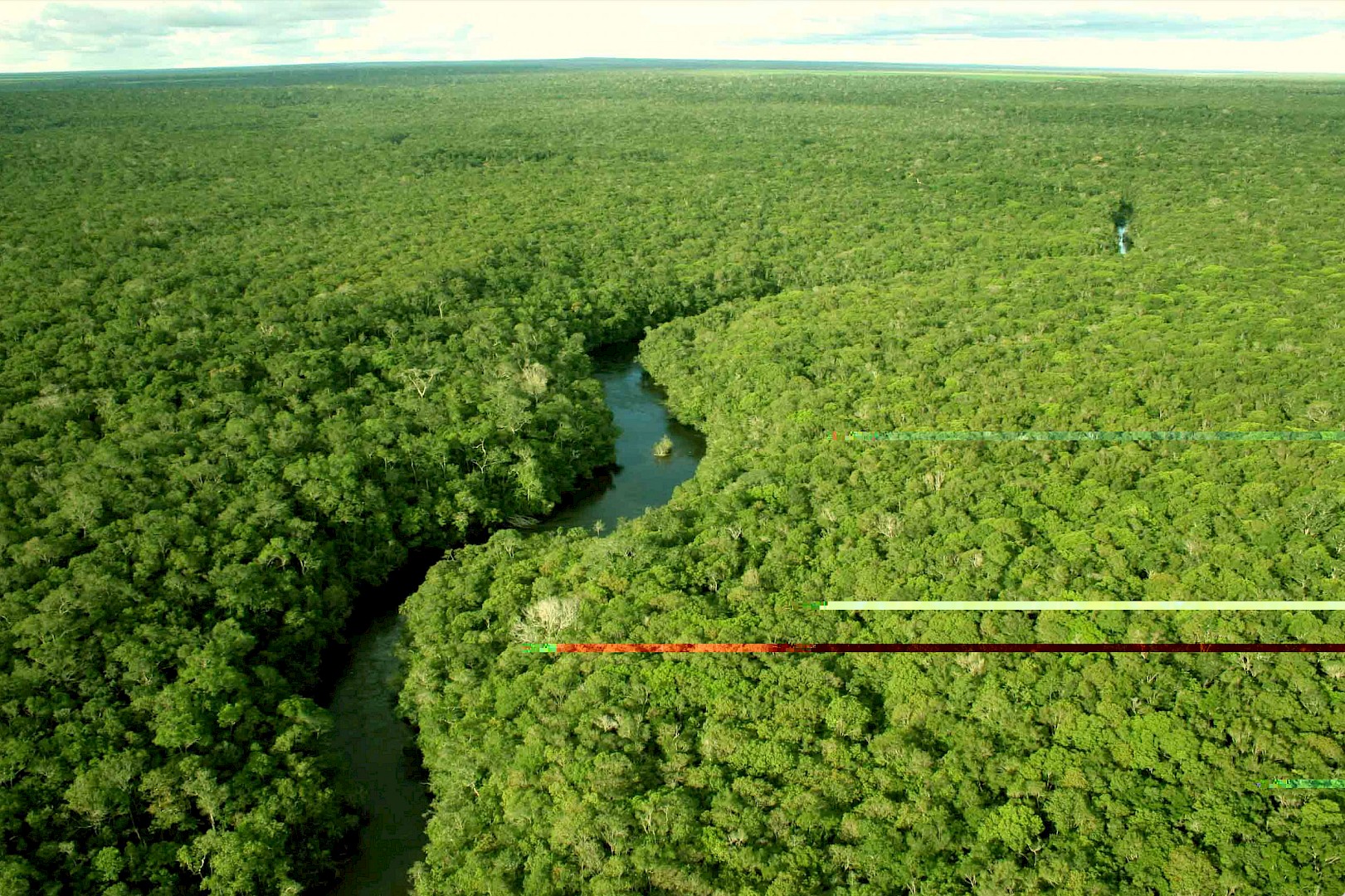 "The only mistake of the dictatorship was torturing and not killing."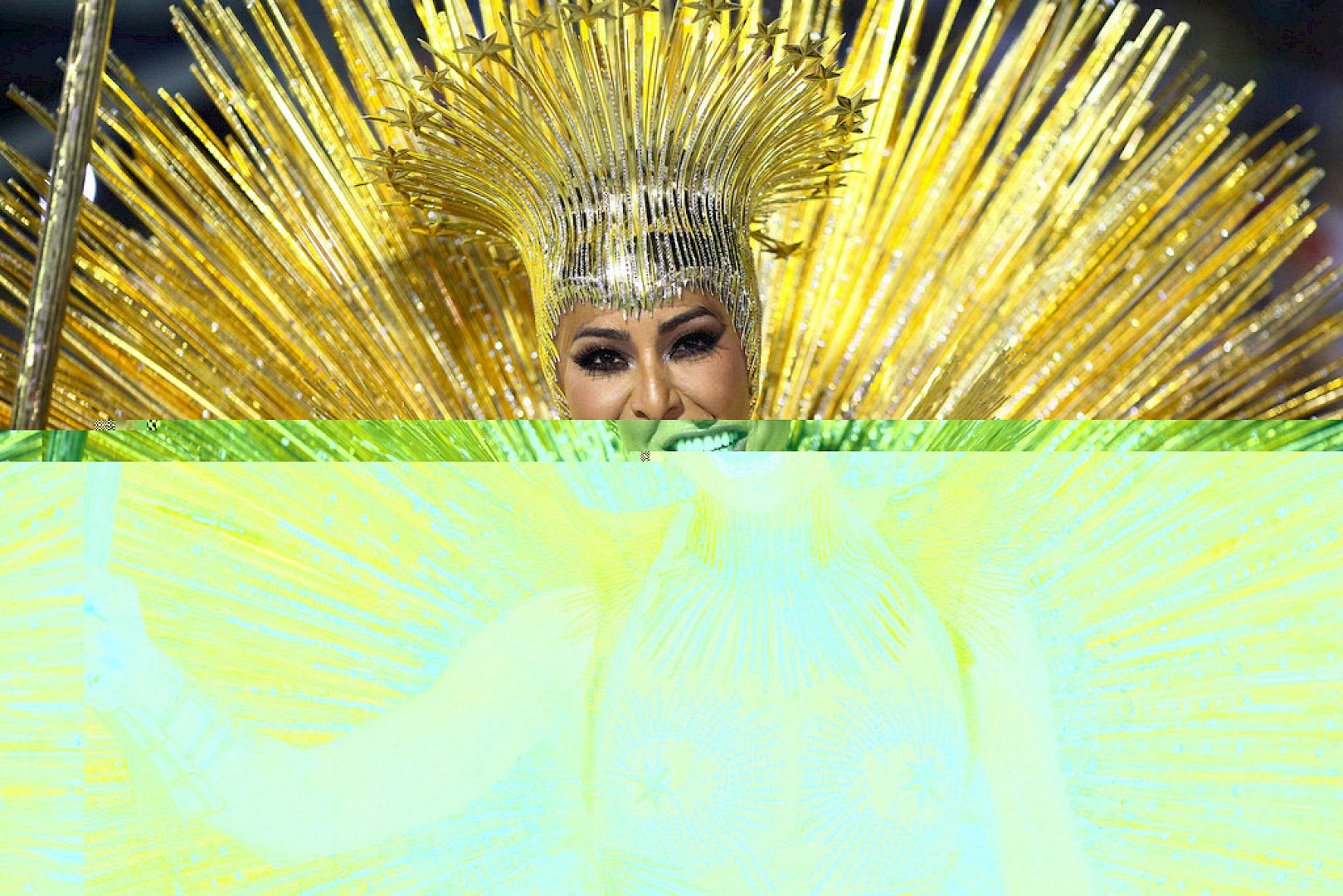 "I will not fight against it nor discriminate, but if I see two men kissing on the street, I'll beat them up."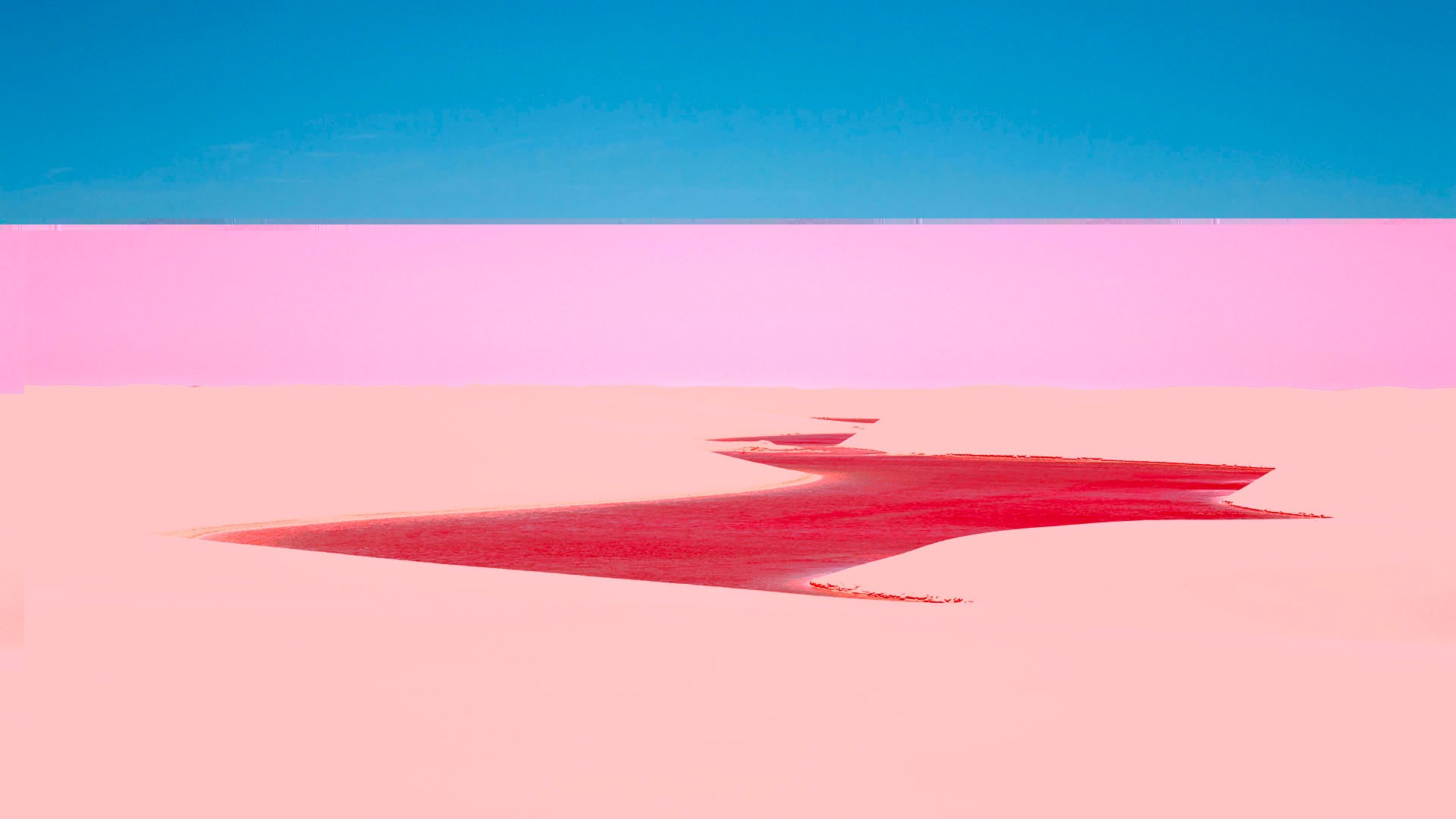 "PRETA, I'M NOT GOING TO DISCUSS PROMISCUITY WITH ANYONE. I DON'T RUN THAT RISK BECAUSE MY CHILDREN ARE WELL EDUCATED AND THEY DON'T LIVE IN A PROMISCUOUS ENVIRONMENT SUCH AS IS, UNFORTUNATELY, YOURS."
[To Preta Gil who was asking how he would react if his son would date a Black woman]
Brazil : System Error (#elenão)
Transatlántica

This work was made during the two last tours of the Presidential elections in Brazil, in October 2018. I felt the urge to alert about the statements made by the one that would become president of Brazil following those elections. Indeed, Jair Bolsonaro has made racist, homophobic, and misogynist statements throughout his career that fosters hateful discourse and goes against the values of democracy.
 
For Brazil : System Error (#elenão), photos collected from search engines using the search term "Brazil" have been modified by alterating their digital code. Quotes from the Brazilian president were added to the image code using a text editor.
 
The resulting compositions of an often stereotypical, happy, and colorful country are altered by the technique of "glitching," normally associated with video games and visual abnormalities caused by programming errors. Here the visual corruption creates metaphorical representations of how Brazil can manifest systemic failure and be affected by discourse that threatens the foundations of democracy and universal human rights.
---
Lightboxes (Duratrans backlit film, oak wood, museum glass, LED)
---
16 cm x 8,4 cm x 3,4 cm
Elsa
Leydier